We see everyone's talent. Everyone has inspiration and motivation, that is the starting point for growth.
We are constantly reflective in our search for valuable education.
We learn by doing. Start small and see what works. This is how we discover new paths.
We always start with a real encounter. Ensure that everyone belongs, is given space and is welcome.
We do it differently. We change the system by being innovative, creative and disruptive.
We are there for each other and each other's development. We lift each other up.
We make the connection by remaining curious. We bring worlds together.
Mission and vision of Every Talent Counts | What and how do we work on?
Every Talent Counts is a community where all Nijmegen educational institutions and childcare organizations work together with partners such as the Municipality of Nijmegen and young people or other residents, to help develop talents (continuously). This happens both on the work floor and at management level, within incubators and projects.
Moving from a spot on the horizon
Just stand there. Formulating an ambition for which thousands of different people want to commit themselves with heart and soul. At ITT we succeeded. A question that often arises when talking about ITT is: "But what exactly is the concrete goal?". The nice thing is that every ITT employee would answer this question slightly differently. No concrete goal, but a spot on the horizon: we see everyone's talent and help each other develop it. It seems quite a challenge to set out with such an abstract destination. At the same time, this is precisely the strength of this spot on the horizon: it offers space to connect with the inspiration of so many people. By not narrowing the goal, the playing field becomes wider.
Of all kinds
ITT's shared destination thus connects with a diverse audience. Whether it concerns a study breaker who is looking for his destination, a manager who is concerned about the drinking and drug use of students, or a mother who cannot afford singing lessons but is looking for a platform for her son's singing talents. , everyone involved in ITT feels addressed by this shared destination. And the great thing is that the destination is concrete enough to translate into today's reality: every day we can bring the destination to life with concrete initiatives that matter.
Start small, just do it
The ITT approach goes against the classical ideas of realizing changes. Writing comprehensive plans, creating support, convincing others, just a few of the strategies that are often applied.
Bringing people and worlds together
It is characteristic that everyone can participate. Meetings arise in the shared ambition to allow every talent in this society to flourish. Between different worlds, institutions and organizations that would hardly or never meet each other without this ambition. Social and cultural boundaries become fluid.
Contact is the starting point
At ITT, contact is the starting point for collaboration. A visit to a neighbor can easily result in getting to know each other's life stories. This mutual connection seems to correspond to a need that exists in society. How often do we really ask each other how things are going? The ITT movement is not based on business transactions and 'whatever it takes', but on mutual trust and a common goal. That recognition for who you are as a person, instead of (only) what you have to offer, is motivating.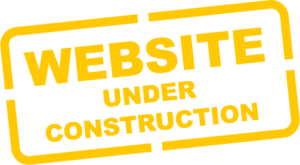 Over broedplaats Eenzaamheid
Deelnemer
"Ik wil graag meer aandacht voor de lange termijn-gevolgen van eenzaamheid en af van het taboe wat aan eenzaamheid plakt."
Over community builder Kim
Gemke Aben-Eijer
"Samen met Kim van Zeeland heb ik gewerkt aan de Eduahackathon van Nijmegen. Kim is gedreven, met passie voor het onderwijs. Kim is een sprankelende verbinder! Heerlijk om mee samen te mogen werken."
Over community builder Mirjam van Heiningen
drs. J.F.H. (Carlo) van Haaren MBA
"Mirjam weet binnen chaos rust te creëren en is uitstekend in staat de werkzaamheden te plannen en te organiseren. Heeft het in zich om mensen aan elkaar te verbinden waardoor projectdoelen gehaald worden. Mirjam combineert haar oog voor detail met oog voor de menskant van de organisatie. Ze weet wat er speelt, gaat hier op een integere manier mee om. Haar organisatie sensitiviteit / management identificatie maakt haar een zeer prettige gesprekspartner."